In December 2003, New England was faced
with a crippling snowstorm in the Boston area,
which delivered 36" of snow. Our previous
service provider was unable to meet our
needs during inclement weather. We
contacted Weiss to aid in our clean up
process. They immediately mobilized the
equipment and manpower necessary to open
access into the Target stores in Danvers,
Saugus and Salem, MA.
Weiss Commercial Property Services has
been maintaining our sites now for the past
nine years, and is still currently maintaining
sites for Target.
I have considered it a privilege to work with
Weiss and would highly recommend this
company to you or anyone else. I have found
them to be meticulous and detail-oriented in
their responsibilities in maintaining and
delivering the Target Brand to our guests and
Team.
Eddie Grimes
Target Building Services Supervisor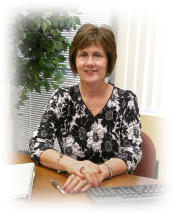 Weiss Commercial Property Services has
been on-site at Leisure Lane for over ten
years for all of our snowplowing needs.
With Weiss, you can leave your office at 5
o'clock and you have a snowstorm at 2 am
and you know your property is being taken
care of. When you get to work in the
morning it's going to be cleared, salted and
your tenants are going to leave for work
with safety and ease. Weiss goes the
extra mile to give you the extra care you
need on your property.
Kellee Kucharski
Property Manager
Brickpoint Properties, Inc.
During the last five years, Weiss
Commercial Property Services has worked
both directly and indirectly under my
supervision. They have provided landscape
maintenance, snow removal and street
cleaning services to our property year
round.
Back in 2005, Brooksby Village was
awarded the 36th Annual Environment
Improvement Award sponsored by the
Professional Landcare Network. The award
was based on overall appearance and
degree of difficulty. Brooksby Village
property is a retirement community
consisting of 1,352 residents covering 90
acres of land and continues to expand.
The Weiss staff is always friendly and
respectful of our residents. It has been a joy
doing business with Weiss Commercial
Property Services.
Linda L. Durkin
Director of General Services
Brooksby Village
Erickson Retirement Communities



Please allow me to take the time to express
my thanks for your past five years of
excellent service to us at 10 Centennial Drive
(Peabody, MA). Having your crews on-site
certainly provided me with a comfort zone
and a relief from worry that few contractors
are able to bring to the table. The property
was always immaculate and added to the
value of the grounds. Your landscaping and
snow removal crews were always
professional and respectful of the property
and tenants, and it was evident in the results
of their labor.
As you know, my work entails a large real
estate portfolio of multiple sites with multiple
facilities managers but it was always easier
to manage those sites when Weiss
performed the services. It was a pleasure
working with Weiss Commercial Property
Services. I very much appreciate the
personal time and effort that you dedicated to
us.
Sincerely,
Paul Charos
Asset Manager
Intercontinental Real Estate Corp.

Snow, Ice, Landscape
&
Parking Lot Maintenance Management for the Greater Boston Area
&
North Shore
(978) 535-7200 27 Farm Avenue, Peabody, MA 01960 ©2015 Weiss Commercial Property Services. All rights reserved.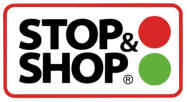 (978) 535-7200 27 Farm Avenue, Peabody, MA 01960 ©2014 Weiss Commercial Property Services. All rights reserved. Contact Us
Snow Plowing, Snow Removal, Snow Hauling, Snow Melting, Landscape / Parking Lot Maintenance Service Area:

Andover, MA
Bedford, MA
Beverly, MA
Boston, MA
Brookline, MA
Burlington, MA
Cambridge, MA
Charlestown, MA
Concord, MA
Danvers, MA
Dedham, MA
East Boston, MA
Georgetown, MA
Gloucester, MA
Haverhill, MA
Hamilton, MA
Lawrence, MA
Lexington, MA
Lynn, MA
Lynnfield, MA
Malden, MA
Marblehead, MA
Medford, MA
Melrose, MA
Methuen, MA
Middleton, MA
Nashua, NH
Needham, MA
Newton, MA
North Andover, MA
North Reading, MA
Peabody, MA
Quincy, MA
Reading, MA
Revere, MA
Salem, MA
Salem, NH
Saugus, MA
Seabrook, NH
Somerville, MA
Stoneham, MA
Swampscott, MA
Tewksbury, MA
Topsfield, MA
Wakefield, MA
Waltham, MA
Watertown, MA
Wilmington, MA
Winchester, MA
Winthrop, MA
Woburn, MA