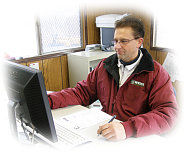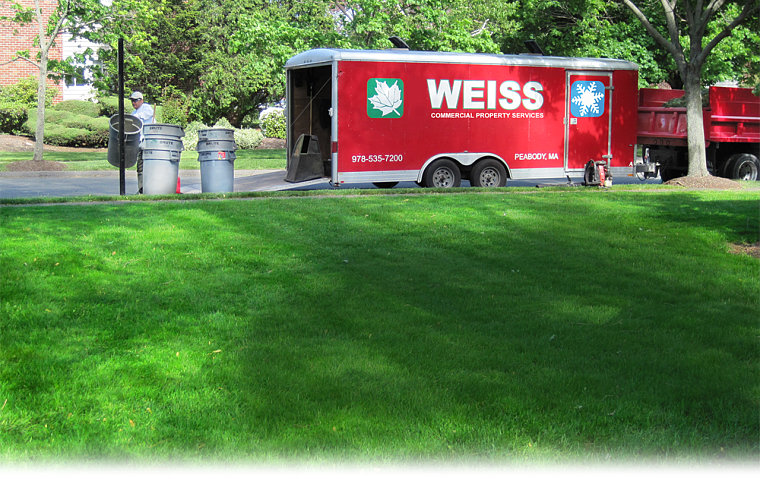 About WEISS Commercial Property
Services, the Most Qualified,
Equipped & Trusted Year-Round
Landscape Maintenance Company
in the Greater Boston Area

The Best Landscape Maintenance Contractor in the Greater Boston Area
(978) 535-7200 27 Farm Avenue, Peabody, MA 01960 ©2015 Weiss Commercial Property Services. All rights reserved.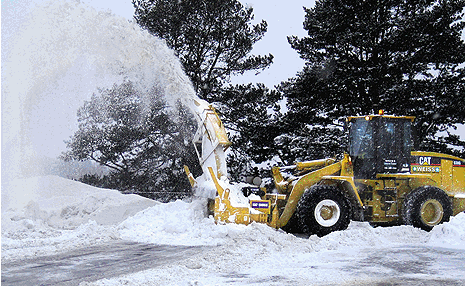 Maintenance Management
Fertilizations (Lawn and plants)
Irrigation Service & Monitoring
(Installation & Service)
Selective Pruning
Snow & Ice Risk Management
Snow Melting
Parking Lot Maintenance / Sweeping
Innovative Landscape Architectural
Design Solutions
Enhanced Seasonal Flower Programs
Landscape Branding Programs
Wayfinding Design & Identity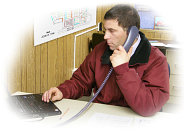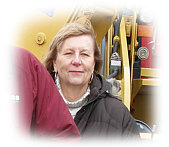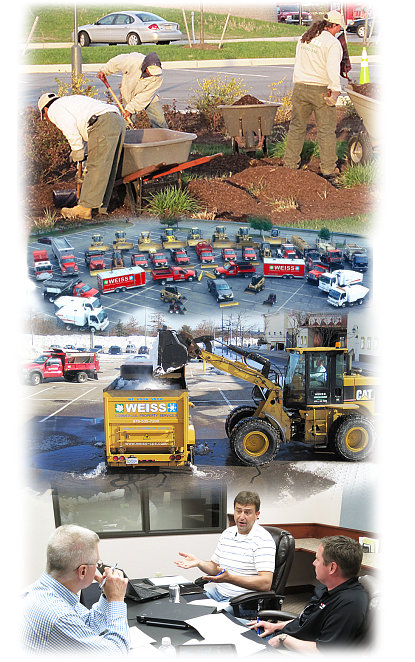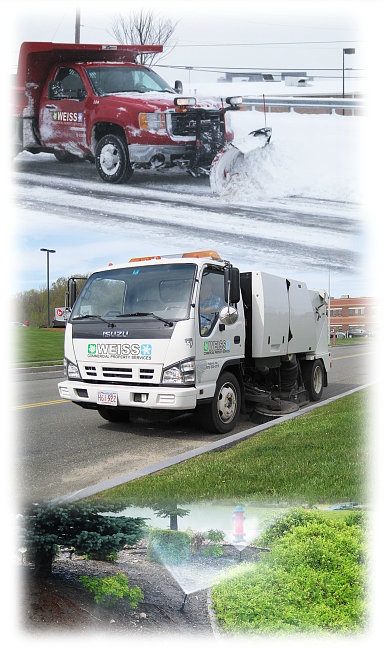 ABOUT ERIK J. BEDNAREK, VP OF DESIGN & BUSINESS MANAGEMENT
Erik J. Bednarek, ASLA, CLARB, ASCA-C, is the Vice President of Design and Business Management for
Weiss CPS. He is a registered landscape architect with over 20 years of professional experience. His in
depth and diverse experience within the landscape contracting and design fields is well documented,
having worked for both large and small landscape businesses, including managing his own design firm
in the Boston area. His project experience spans across the country including Massachusetts,
Connecticut, Virginia, Maryland, North Carolina and Texas. Erik recently managed the landscape design
of the historic parklands for the Longfellow Bridge Restoration Project along with the design for the
Downtown Beverly Streetscape. Erik is ASCA certified and he is well versed with ISO9000 and SN9001
certification process and procedures currently underway at Weiss CPS.
ABOUT PAUL WEISS, VP OF OPERATIONS
Paul Weiss, Vice President of Operations, is also ASCA certified and has been with Weiss CPS for
over 15 years. Paul's background includes an Accounting and Finance degree and an intimate
understanding of the day to day operations of the company, including managing residential and
commercial projects, making key business decisions including the preparation, coordination and
development of specific procedures and guidelines for ISO 9000 and SN9001 Certification. Paul
also manages irrigation and complex landscape and maintenance operations and installations.
ABOUT ELAINE WEISS, OFFICE MANAGER
Elaine Weiss is the office manager for Weiss CPS is ASCA certified and holds a degree in
accounting from Bentley College and has been with the company since its inception. Elaine
handles all of the day to day inter office operations and tasks and is instrumental for "keeping the
business running smoothly and on budget". She's also a second mother for all of the employees
who address her as "Ma". Elaine's in depth knowledge of everything at Weiss CPS provides a key
layer of office management and style needed to run a successful business. Don't mess with
Elaine and stay on her good side because it's a really good side!
ASCA (Accredited Snow
Contractors Association)
SIMA (Snow & Ice Management
Association)
Massachusetts Horticultural Society
American Society of Landscape
Architects
Certified Landscape Architect
Registration Board
International Society of Arborists
ISO 9000 / SN 9001 Certification (in
progress)
Professional Landcare Network
ABOUT MICHAEL WEISS, PRESIDENT
Michael Weiss, Weiss CPS President, is a Massachusetts Certified Horticulturist, Arborist,
Landscape Nurseryman, SIMA Certified Snow Professional and ASCA Certified. A master of his
trade, Michael understands the needs of a property and the high level of service to meet the
expectations of demanding customers. While the leader and president of the company, you will
often see Michael picking a weed or pruning a plant while visiting any of his highly-valued
properties. Michael is also a generous contributor to his community and clients who is always
seeking for opportunities to give back.
OUR STAFF
Our landscape artisans are highly qualified and well versed in
all aspects of landscape and snow and ice management.
Employment at Weiss averages over 8 years and many of our
dedicated employees have been with us for well over a
decade.
EQUIPMENT
Weiss Commercial Property Services can service any
property effectively and efficiently while bringing new and
innovative ideas to the table for their Customers. Our
equipment fleet is astounding, meticulously maintained ready
to provide the highest level of service. From lawn mowers,
skid steers, snow blowers, ATV plows to large loaders, and
the most technologically advanced pieces of equipment such
as the Snow Dragon Snow Melting Machine, Weiss CPS is
ready to service any property.
CERTIFICATIONS, REGISTRATIONS AND
MEMBERSHIPS
Weiss CPS invests in its people and knowledge with one of
the highest amount of ASCA certified employees. Weiss is
registered or certified with the following organizations:
INTRODUCTION
Beginning over 26 Years ago, Michael Weiss continually honed
and perfected operations, level of service quality and attention
to clients into what has become Weiss Commercial Property
Services, the most qualified, equipped & trusted name in year-
round landscape maintenance company in the Greater Boston
Area. Weiss is also well known for being a leader in Accredited
Snow Contractors Association (ASCA) within the state with
over 11 ASCA certified employees. Weiss CPS is also capable
of offering landscape architectural design services provided
by its own award winning landscape architects.
Weiss CPS specializes in servicing small to large scale
corporate and commercial properties, medical centers,
residential communities and retail complexes providing all
aspects of landscape and snow management. We work
closely with our Customers and potential customers to clearly
understand what their needs are and how we can service them
effectively. We offer our clients the following value oriented
services: